Low Carb Dinner Recipes – Main Dishes/Meats
The following low carb dinner recipes range from super quick (such as the Squasage) to a bit of preparation needed (Bacon Wrapped Feta Meatloaf). All of them should be fairly easy for even a beginner cook, and don't require many ingredients. I try to make easy, filling, low carb dinner recipes that have a strong focus on comfort food and vegetables that also taste great as leftovers. We need to remember to eat our veggies; low carb is not all meat and cheese!
[xyz_lbx_default_code]
Summary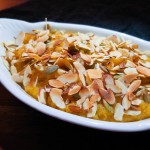 Article Name
Description
Looking for some good Low Carb Dinner Recipes? Low Carb Kitty has many low carb recipes available for breakfast, lunch, dinner and desserts!
Author